Frequently Asked Questions
Detailed photos or different photos :


If you want to see more detailed photos or photos from different angles, opened visor, bevor down etc. so write. If we have so we can send.


Facebook or Twitter :

I am sorry, but we never had account on TWITTER or FACEBOOK and we do not plann to have.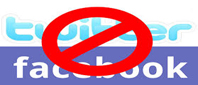 In case you saw any so it was FALSE.
Now is possible to order all items from spring steel. The price for the material and hardening (quenching) is increased about ...
1.0 or 1.5 millimeters thickness
30% for small things and 50% for large things

Notice - Prices may change from reasons bad gas situation in our country.

30-50%
Mirror polish :
The price of polishing is 10 - 30% from basic price. 10% for for small, but expensive products and 30% for large, but cheap products.
How material and thickness you use?
We standard use the cold-rolled metal plate 1.5 or 2.0 millimeter thick. Where we use 2.0 mm sheets the price is about 20% higher.
If we use 2.0 mm for just a part of an armour, the price is increased appropriately. All prices on our website are for this standard material without hardening.
What are usual delivery times?
Typically 1 - 6 months with the exception of "

SHORTER DELIVERY TIME

" marked items, where availability is about 1 - 2 months. Always ask us for exactly delivery times.
Limitations of manufacturing :


COMPLETE BREAST & BACK PLATE
max. height ... 190 cm
max. perimeter breast with clothing ... 120 cm
max. perimeter waist with clothing ... 110 cm
SABATONS
We need your historical leather shoes!
FULL MOVABLE ITALIAN B&B PLATE
Spring steel only 1.5mm thickness!

It is possible to order also products you do not offer?

Yes, just send us drawings or photos with a detailed description. We will let you know estimated price and delivery terms.



Page of Thieves and Swindlers is
HERE
!!!